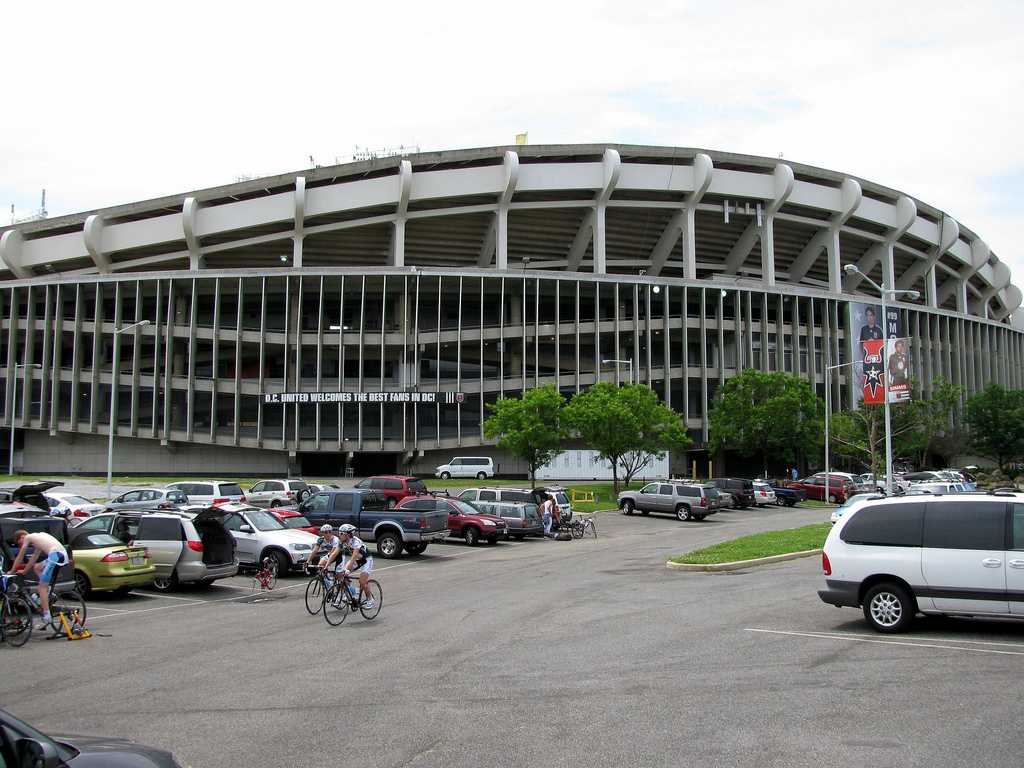 We just played a really fun show at RFK before a DC United game. The weather was great and lots of our friends came out (thanks!). We tried to pump up the crowd with some profane Barra Brava chants, but most of the faithful were over at the tailgate. I doubt they needed our help getting pumped up anyway.
After our set, one of the security guards beckoned me with a stern expression on her face. I figured she wanted us to move our cars, or clear the stage by a certain time. Instead, she said she really liked our music...Then one of her colleagues came over and said "You guys sound good! I wanted to get out there and bounce." Apparently that's not allowed when you're on the clock, but it made my day. So thanks!
We're probably only going to do one or two shows this summer, but we are going to make a record in July. Hopefully we'll be back with a vengeance in the Fall.